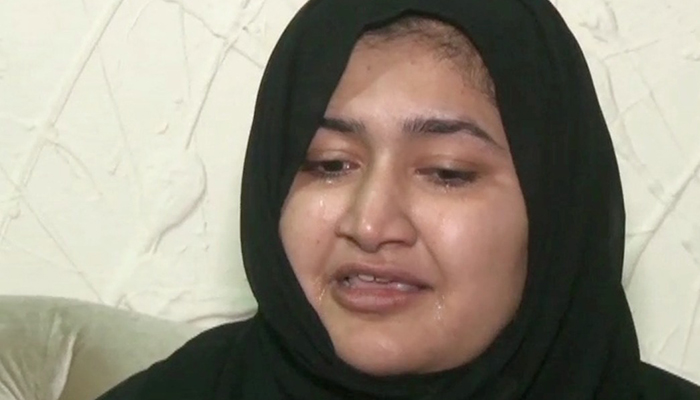 "I am longing for my children, please someone help me," says Iqra Muzzafir with tears in her eyes. The mother of two becomes emotional every time she speaks of her sons.
On the wall next to where Iqra sits are pictures of her sons, the elder one is hearing impaired she tells Geo News.
Iqra, a resident of Lahore married Tahir Hussain three-years ago and hoped their life together would be filled with happiness. But what happened was something she could never imagine. 
It's been six months since Iqra saw her two boys, their father left the country with them after drugging her. "On September 2, he [Tahir] gave me sleeping pills and left Pakistan the same night with my children."
Tahir left with the children to Malaysia where Iqra claimed he had a family she was unaware of. Iqra travelled to Malaysia with the hope of seeing her children. "I sat outside his [Tahir's] house, pleading with him to let me see my children."
Iqra did not see her two boys and was threatened by her husband of dire consequences if she did not leave.
The pain of a mother who cannot see her children is unimaginable. Iqra Muzzafir from Lahore is one such mother whose story is filled with tears.