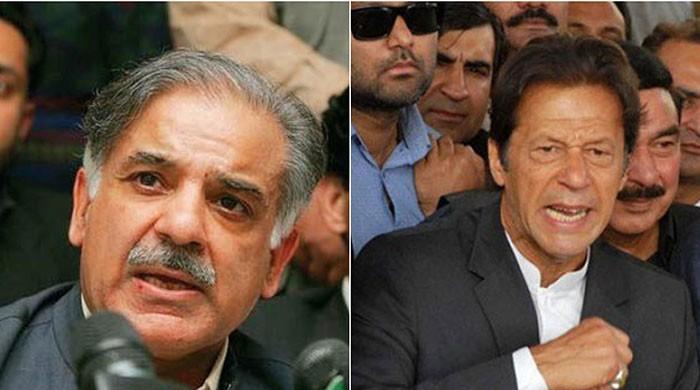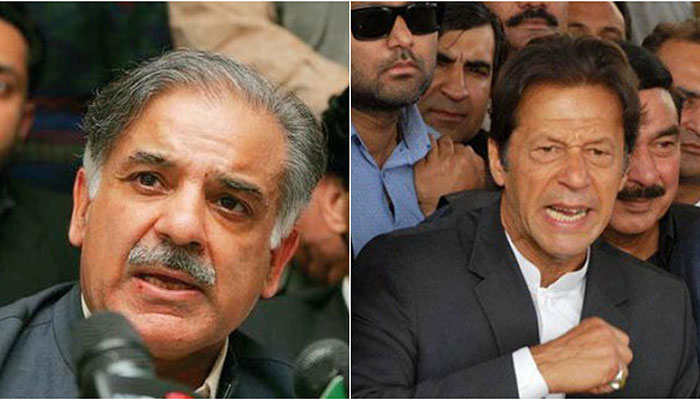 LAHORE: Pakistan Tehreek-e-Insaf (PTI) Chairman Imran Khan challenged on Monday the jurisdiction of a sessions court to hear the defamation case filed against him by Punjab Chief Minister Shehbaz Sharif. 
The PTI chairman's counsel, Babar Awan, failed to appear in court today once more. Imran's junior counsel then challenged the jurisdiction of the court, after which the judge summoned the counsels of both sides at the next hearing to present arguments.
The last hearing of the case on February 17 was adjourned as the judge was on leave. 
In November 2017, the Punjab chief minister had filed a petition seeking a swift verdict in the case. Shehbaz had stated in the petition that Imran was employing delay tactics and pleaded that the verdict be given in the next 90 days.
Imran, in a public gathering last year, had claimed that Shehbaz had offered to pay him Rs10 billion to remain hush on the Panama Papers case against the Sharif family.
The petition, filed in the court of Lahore additional sessions judge Azfar Sultan under sections 4 (defamation actionable) and 9 (remedies) of Defamation Ordinance, 2002, states that "the facts and circumstances giving rise to the filing of the instant suit are that since the last week of April 2017, the defendant [Imran Khan] started uttering, spreading and resorting to the publication, communication and circulation of maliciously false, baseless and unfounded oral statements and representations against the plaintiff [Shehbaz]."
Moreover, it states that Imran claimed Shehbaz "offered to pay a sum of Rs10,000,000,000 to the defendant in exchange for his withdrawing/backing-off from, or remaining silent on the issue of the Panama Papers case".
Imran has also challenged the court's jurisdiction once before.