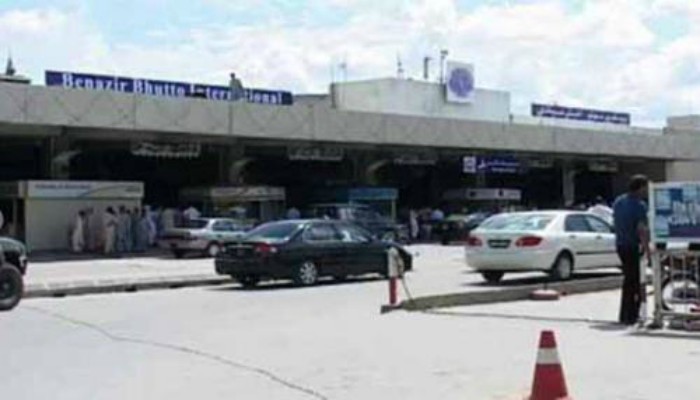 ISLAMABAD: Son of a former Inspector-General Police of Punjab and his two accomplices subjected a foreign office official to brutal torture on Sunday morning when he was asked not to smoke in the no-smoking zone of Benazir Bhutto International Airport, sources told Geo News.
Adeel Khan, a foreign office official serving in Canada was waiting for his luggage inside the Islamabad Airport along with other passengers after reaching home through Turkish Airlines flight TK-710 when he and some other passengers saw a man smoking inside the no-smoking zone.
When Adeel Khan approached the man and asked him not to smoke as he was causing inconvenience to other passengers, the man, who later identified himself as Mohsin Khattak, son of Usman Khattak, subjected the official to brutal torture, sources said.
In a written complaint to Civil Aviation Authority (CAA) and later to Islamabad Police, Khan said Khattak and his two accomplices subjected him to violence, tore his clothes and humiliated him just because he had asked him not to smoke in a no-smoking area.
Interior Minister Ahsan Iqbal has taken notice of the incident and directed Islamabad police to conduct a detailed inquiry and submit a report to him within next 48 hours.
Several other passengers also lodged written complaints against the accused for violence, hooliganism and high-handedness and alleged that at the time of incident, CAA and Airport Security Force (ASF) authorities did not intervene.