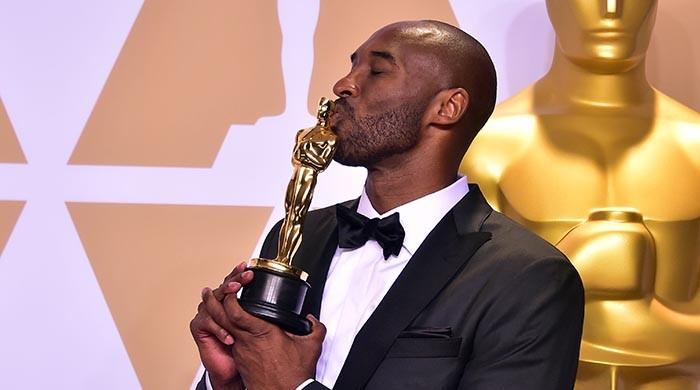 Retired basketball superstar Kobe Bryant — once the toast of Los Angeles for the Lakers — is now a Hollywood A-lister with an Oscar.
Yes, you read that correctly.
Nearly two years after leaving the NBA, the 39-year-old Bryant won the Academy Award for best animated short on Sunday for "Dear Basketball," a collaboration with artist Glen Keane and legendary composer John Williams.
"Thank you, Academy, for this amazing honour. Thank you, John Williams, for a wonderful piece of music," Bryant said.
In a sardonic reference to an attack by Fox News presenter Laura Ingraham against basketballers expressing their political opinions, he said he thought NBA stars were "really supposed to shut up and dribble."
"I'm glad we do a little bit more than that," he added.
Awards prediction website Gold Derby had Bryant as the odds-on favourite to win the Oscar for best animated short, but his triumph is unlikely to please everyone.