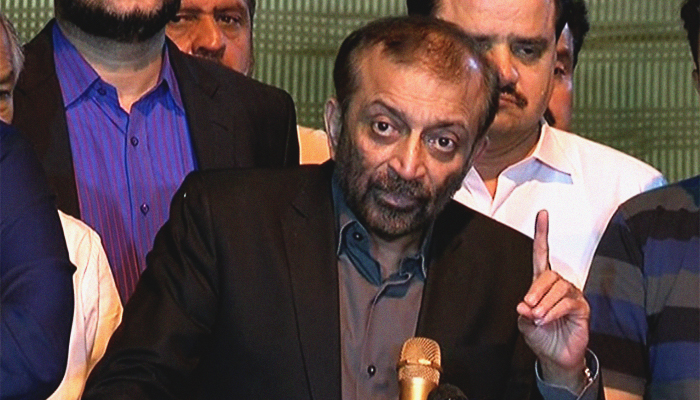 KARACHI: Dr Farooq Sattar, the leader of the allegedly divided Muttahida Qaumi Movement-Pakistan (MQM-P), reacted Saturday night to Khalid Maqbool Siddiqui's statements, saying he was "saddened" over "broken" trust.
"Khalid Maqbool Siddiqui sat with us yesterday. Today, he held a press conference without us," Sattar said, adding that he was unsure of how 12 ministers of the Provincial Assembly (MPAs) "changed loyalties so easily".
Noting that the Pakistan Peoples Party (PPP) was celebrating its victory in the recently held Senate elections and the "Bahadurabad peers" were happy to have bagged the "charity" seat, the MQM-P leader asked how would the party be able to prepare for the upcoming general elections given the circumstances.
"I'm very saddened; our trust was broken today."
"I'm saddened over the press conference held by our 'Bahadurabad' peers'," Sattar commented, addressing media outside his PIB residence.
Nevertheless, he announced a major rally after the Election Commission discloses its decision on March 7 and stressed that the Chief Justice of Pakistan should take suo motu notice of the alleged horse-trading during the Senate elections.