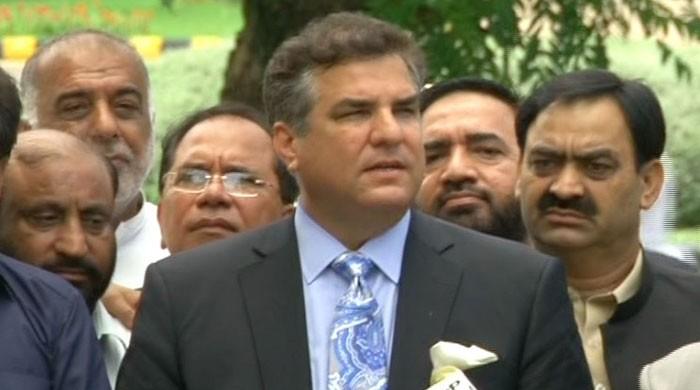 ISLAMABAD: A three-member bench of the Supreme Court headed by Justice Sheikh Azmat Saeed will resume hearing the contempt case against Federal Privatisation Minister Daniyal Aziz.
On Monday, Aziz submitted his reply in the court, saying that being a parliamentarian he cannot even think of disrespecting state institutions.
Aziz in his reply stated that he believes in the supremacy of the Constitution and respects state institutions, including the judiciary.
"Media ran my comments out of context," the Pakistan Muslim League-Nawaz leader added. He also pleaded to the court to take back the show-cause notice issued to him in the case.
The show-cause notice to Aziz was issued by the Supreme Court on February 19, after a contempt of court notice was sent to him on February 2 over his "controversial speeches and statements made during television shows".
Moreover, Chief Justice of Pakistan Justice Saqib Nisar will hear today the appeal by disqualified PML-N senator Nehal Hashmi against his sentencing in a contempt case. 
Hashmi was jailed for a month and disqualified for five years by the apex court on Feb 1 over his contemptuous remarks made last year.