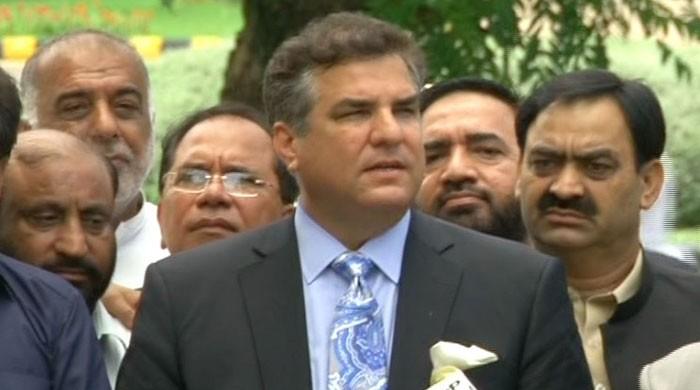 ISLAMABAD: A three-member bench of the Supreme Court headed by Justice Sheikh Azmat Saeed ruled on Tuesday to indict Federal Privatisation Minister Daniyal Aziz next week. 
Hearing the contempt case, the bench, which includes Justices Mushir Alam and Mazhar Alam Miankhel, expressed dissatisfaction with Aziz's response to the court's show-cause notice.
Aziz's counsel informed the court that the media reports of his client's speech are false.
On Monday, Aziz had submitted his reply in court, saying that being a parliamentarian he cannot even think of disrespecting state institutions.
Aziz in his reply stated that he believes in the supremacy of the Constitution and respects state institutions, including the judiciary.
"Media ran my comments out of context," the Pakistan Muslim League-Nawaz leader added. He also pleaded to the court to take back the show-cause notice issued to him in the case.
The show-cause notice to Aziz was issued by the Supreme Court on February 19, after a contempt of court notice was sent to him on February 2 over his "controversial speeches and statements made during television shows".