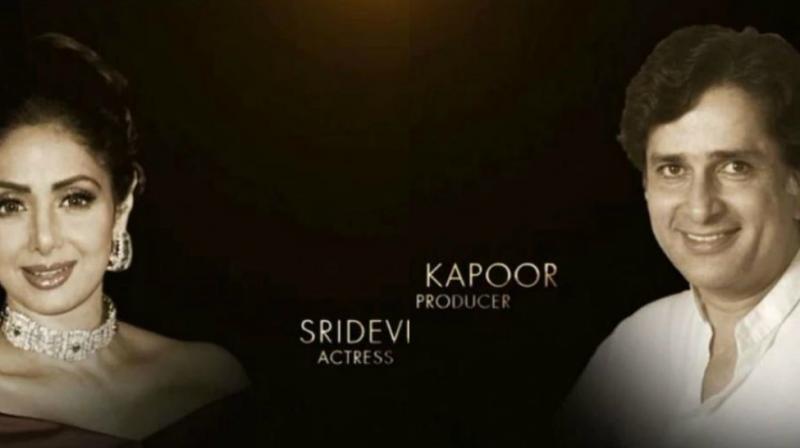 Iconic Bollywood actors Shashi Kapoor and Sridevi were honoured at the 90th Academy Awards ceremony during the 'In Memoriam' montage which pays tribute to those the film industry has lost in the past year.
The superstars got a musical tribute by Eddie Vedder who took the stage to sing Tom Petty's Room At The Top.
Actor Jennifer Garner introduced the segment by paying tribute to late star Audrey Hepburn. "There is no joy without sorrow," Garner said, and acknowledged the loss of the film world with the departed souls.
Other legends who were mentioned in the In Memoriam montage included Robert Osborne, Jonathan Demme, John Heard, Walter Lassally, Harry Dean Stanton, Glenne Headly, Jerry Lewis, Roger Moore and Sam Shepard, among others.
Sridevi, Bollywood's first female superstar, died suddenly on February 24, 2018. The actress died of accidental drowning in her hotel room in Dubai.
Son of Prithviraj Kapoor and younger brother of Raj Kapoor and Shammi Kapoor, Shashi Kapoor made his debut in Bollywood with the 1961 film Dharmputra after working as a child artist. He passed away on December 4, 2017 after suffering with a prolonged illness.
Both Shashi Kapoor and Sridevi, who were Padma awardees, were cremated with state honours.
Fans and celebrities took to Twitter to express their emotions after watching the Montage.