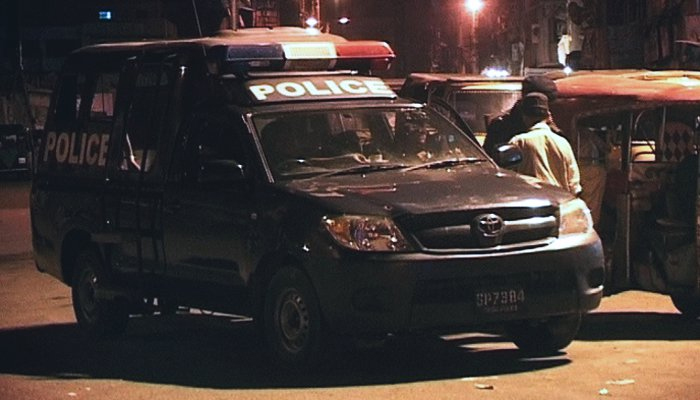 KARACHI: At least two people were wounded in separate firing incidents Saturday night here in the city, Geo News reported, citing rescue sources.
While the condition of the two injured people is yet to be revealed, it can be confirmed that the incidents took place in Azam Basti and Ferozabad, rescue officials noted.
On the other hand, the dead body of a woman was recovered from a house in Liaquatabad B1 area, authorities said, noting that it bore signs of torture.
Operation in Alfalah
At least two suspects were apprehended Saturday night following a search operation carried out by police in the metropolis' Alfalah area, law enforcement agencies (LEAs) stated, adding that two of their accomplices managed to escape arrest.
The two arrestees were identified as Arshad and Gulzar, police said, adding that contraband was seized from their possession.
CCTV footage obtained
The closed-circuit television (CCTV) video of a robbery that took place in North Karachi's U.P. Mor area was obtained last night.
The footage shows that three suspects on two motorcycles chased a civilian, blocked his way, and proceeded to rob him at gunpoint. Just as the incident was taking place, passersby and onlookers immediately fled the area.
The robbers — two of them wearing helmets and another, a cap — managed to snatch the civilian's motorcycle as well as some valuables, the video clip reveals.
They further managed to loot another civilian who happened to pass by on a bike.
Nevertheless, the victims of the robbery bid attempted to chase the dacoits after the incident, to no avail.